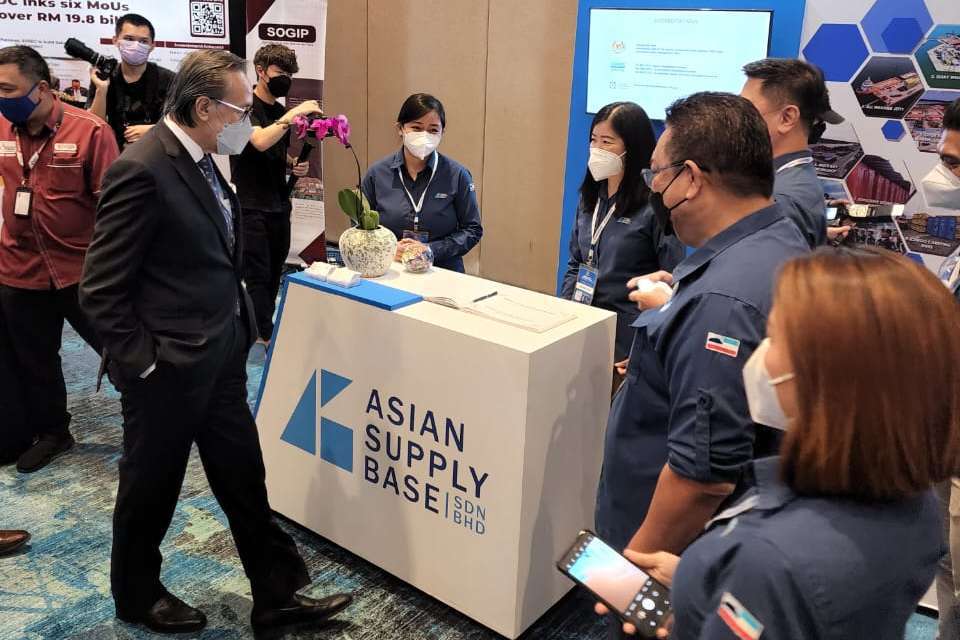 KOTA KINABALU: The Sabah Oil & Gas, Services & Equipment (OGSE) Roadshow 2022 will provide a platform for relevant companies to explore government support to help grow businesses and secure long-term sustainability.
Sabah Local Government and Housing Minister Datuk Seri Panglima Masidi Manjun said the oil and gas industry was vital to Sabah's socioeconomic development.
"As a critical component of the industry, the OGSE sector should seek opportunities such as technology advancement, talent development and more, to help them add value to their businesses.
"This is in line with the state government's aspirations to accelerate oil and gas-related activity in the state, catalyse investments and employment for skilled workers and drive socioeconomic development.
"The Sabah OGSE Roadshow 2022, jointly organised by Sabah Economic Planning Unit and Malaysia Petroleum Resources Corporation (MPRC), will showcase such opportunities which are available under initiatives from the National OGSE Industry Blueprint (OGSE Blueprint) 2021-2030," he said.
Masidi, who is also Second Finance Minister, will open the Sabah OGSE Roadshow 2022 at the Sabah International Convention Centre in Kota Kinabalu on Aug 18.
MPRC president Mohd Yazid Ja'afar added that the government introduced the OGSE Blueprint in April 2021 following the double blows of the 2014 oil price crash and the Covid-19 crisis which severely tested the resilience of Malaysia's OGSE companies.
He said it was to strengthen the OGSE sector's fundamentals and support OGSE companies towards pursuing new areas of growth in sectors adjacent to oil and gas, including renewable energy.
"The OGSE Blueprint also addresses the country's energy transition in response to climate change.
"To this end, the Sabah OGSE Roadshow 2022, themed 'Pivoting the OGSE Industry from Survival Mode to Growth' will promote initiatives from the OGSE Blueprint which OGSE companies can harness to unlock value creation," said Mohd Yazid who is also MPRC chief executive officer.
The third in a series of OGSE Roadshows organised nationwide this year, the Sabah OGSE Roadshow 2022 will feature presentations by the state government on opportunities in the state's oil and gas industry, as well as sessions by MPRC on its programmes and initiatives designed to advance the OGSE sector.
The Sabah OGSE Roadshow 2022 will also include presentations by OGSE Blueprint implementation partners — Petronas, Malaysian Investment Development Authority, Malaysia External Trade Development Corporation, Malaysian Oil, Gas & Energy Services Council , TERAJU, TalentCorp and SME Corporation. Other exhibitors are Perkeso, MIDF Bhd, Human Resource Development Corporation, Johor Petroleum Development Corporation, as well as representatives from Sabah State agencies, namely Sabah Oil & Gas Development Corporation, Sabah Energy Corporation and Asian Supply Base.
Registration for the Sabah OGSE Roadshow 2022 is free for OGSE companies. Visitors may access the event's registration page for more information.
Source:
https://www.nst.com.my/news/nation/2022/08/821368/sabah-roadshow-boost-sme-funding-talent-development-opportunities