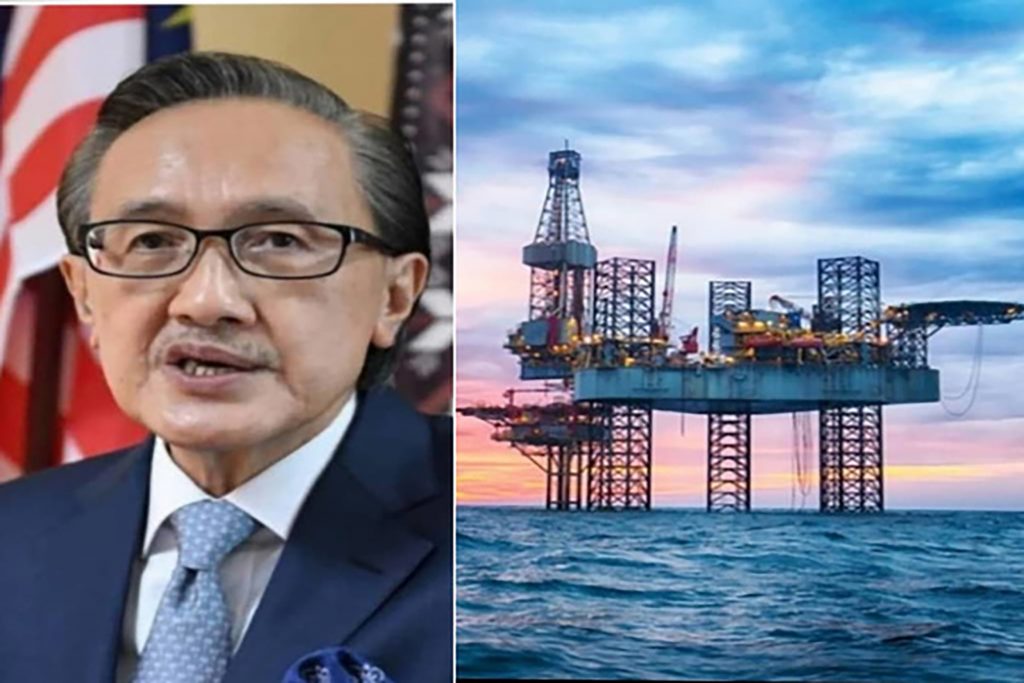 KOTA KINABALU: Sabah OGSE companies should explore initiatives from the National Oil & Gas, Services and Equipment Industry Blueprint (OGSE Blueprint) 2021-2030 to move up the value chain, said Local Government and Housing Minister Datuk Seri Masidi Manjun.
Sabah's extraction of crude oil & condensates accounted for RM15.46 billion of Sabah's GDP in 2021, he said, noting that there are currently 369 active Sabah OGSE companies serving the oil and gas value chain.
In addition, data from OGSE100, MPRC's ranking and analysis of the country's top 100 OGSE companies, listed two Sabah companies in its FY2021 report.

"These data show that there remains plenty of room and potential for Sabah OGSE companies to grow. Therefore, Sabah companies are urged to explore the OGSE Blueprint initiatives such as technology adoption, talent development and sustainable practices, particularly towards achieving Malaysia's energy transition, that may help grow their business and, in turn, contribute to the achievement of the Sabah Maju Jaya Roadmap," he said at the launch of the Sabah OGSE Roadshow 2022.
Masidi, who is also Second Finance Minister, added that on its part, the State Government would continue to ensure a business-friendly environment for companies to operate in and remains committed to easing hurdles to facilitate investment.
Jointly organised by Sabah Economic Planning Unit (EPU) and Malaysia Petroleum Resources Corporation (MPRC), the Sabah OGSE Roadshow 2022 aimed to promote initiatives from the OGSE Blueprint which OGSE SMEs can harness to unlock value creation.
The Roadshow, themed "Pivoting OGSE Industry from Survival Mode to Growth," is the third in a series of OGSE Roadshows being held nationwide this year under a collaboration between MPRC and the respective State EPUs.
MPRC President and Mohd Yazid Ja'afar said: "These OGSE Roadshows showcase the OGSE Blueprint's initiatives and support available from the Government for OGSE companies' continued growth and to move up the value chain, especially as companies contend with the post-Covid-19 environment and look towards long-term prospects."

He added that initiatives of the OGSE Blueprint included the OGSE Development Grant to fund technology adoption, from which one Sabah company had been approved funding of RM250,000.
"The OGSE Blueprint also focuses on guiding OGSE players towards institutionalising sustainability practices in tandem with the energy transition.
"On that note, we applaud the State Government for its launch of the Sabah Gas Master Plan, which paves the way for natural gas to play a role in the energy transition and provides an opportunity to promote the participation of local players in contributing to the State's development goals," said Yazid.
He added that MPRC, an agency under the supervision of EPU in the Prime Minister's Department and custodian of the OGSE Blueprint, also hoped to bring career and upskilling initiatives, which it had introduced in Peninsular Malaysia, to Sabah. The Sabah OGSE Roadshow 2022, which expected a turnout of almost 300 visitors, featured a presentation by Ts. Dr Ramzah Dambul, CEO of the Institute for Development Studies (Sabah), on opportunities in Sabah's oil & gas industry as well as sessions by MPRC on its programmes and initiatives designed to advance the OGSE sector.
The Sabah OGSE Roadshow 2022 also included presentations by OGSE Blueprint implementation partners – Petronas, Malaysian Investment Development Authority (Mida), Malaysia External Trade Development Corporation (Matrade), Malaysian Oil, Gas & Energy Services Council (MOGSC), Teraju, TalentCorp and SME Corporation.
Other exhibitors comprised Perkeso, MIDF Bhd, Human Resource Development Corporation, Johor Petroleum Development Corporation, as well as representatives from Sabah State agencies, namely Sabah Oil & Gas Development Corporation, Sabah Energy Corporation and Asian Supply Base.
Source:
https://www.dailyexpress.com.my/news/197945/explore-oil-gas-services-and-equipment-blueprint-companies-told/