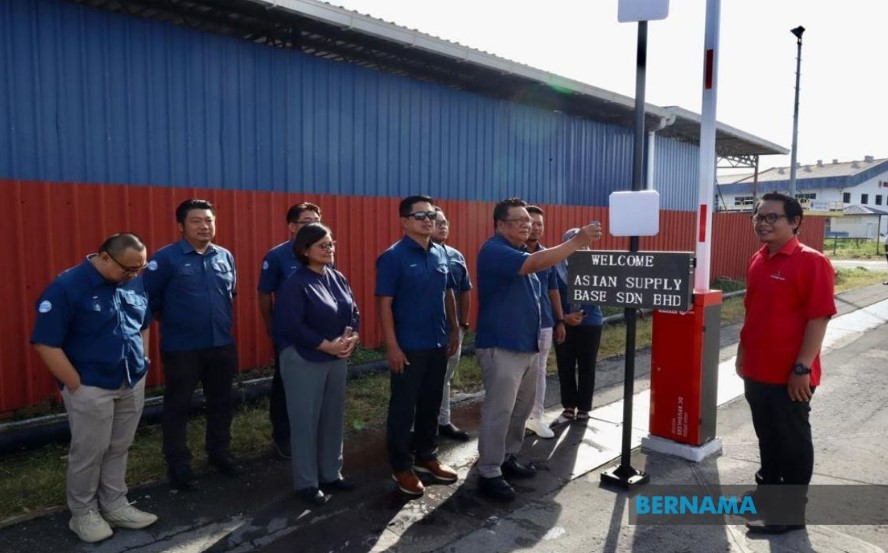 lABUAN: Sabah government-linked company, Asian Supply Base Sdn Bhd (ASB), will be implementing Radio Frequency Identification (RFID) technology at its operation base in Labuan by the end of the year.
The implementation of the RFID security measure will make the Labuan base one of Malaysia's first logistic hub supply bases for the oil and gas (O&G) industry equipped with such a system.
ASB chief executive officer Japar Esteban said the RFID project is divided into four phases and its implementation is in line with its status of being a protected and restricted area.
"RFID technology enables security measures to be automated, and electronic security is one of the least expensive preventative measures for protecting property under strict non-disclosure conditions," he told Bernama today.
Japar also said the RFID system implemented at ASB utilises the cutting-edge manifold artificial intelligence security system (MaiSecure), which is developed by an esteemed technology partner.
He said this intelligent system incorporates artificial intelligence (AI) and includes an auto gate barrier system with a long-range antenna and magnetic loop sensor to detect vehicles and passengers.
"As a unique RFID system in Malaysia, MaiSecure will be patented under ASB's name, demonstrating our unwavering commitment to technological advancement and our drive to enhance efficiency and productivity in our operations," Japar said.
He stressed that high-level security measures are a critical concern in the O&G industry due to the high-value assets involved and the potential risks associated with their operation.
Incorporated in 1984, ASB is a fully integrated logistics hub, with a focus exclusively on providing facilities and services that are tailored to the requirements of O&G companies involved in exploration, development and production activities.
A total of 88 O&G-related international and domestic companies are currently operating in
ASB's operation base, with 16 of them being petroleum arrangement contractors and the remaining 71 being non-petroleum arrangement contractors.
"To address these risks, ASB has implemented a range of security measures, including physical barriers such as fencing, closed-circuit television cameras or CCTVs, access control systems, and security patrols.
"With the RFID technology adoption, ASB is expected to improve operational efficiency, lower costs, and improve safety and security measures," he said.
Japar said the implementation of the system would also indirectly benefit petroleum arrangement contractors and attract other O&G players to increase security and new technology implementation.
ASB head of corporate service Idris Mohamad said the base is a fully protected area, complying with the national standard of high-security requirements, with all entrances and exits being manned around the clock by auxiliary policemen and monitored by 24-hour CCTV surveillance.
"Furthermore, ASB is automating and digitising the gate system by installing RFID systems at all entrances for better perimeter management and security is the first step in ASB's vision for technological adoption.
"We believe that advanced technologies like drones, remote monitoring systems, and biometric authentication will be used to improve security in the future," he said.
Aside from security, RFID technology could be used to track employee location, monitor asset movement, and control access to restricted areas, which ASB may explore in the future.