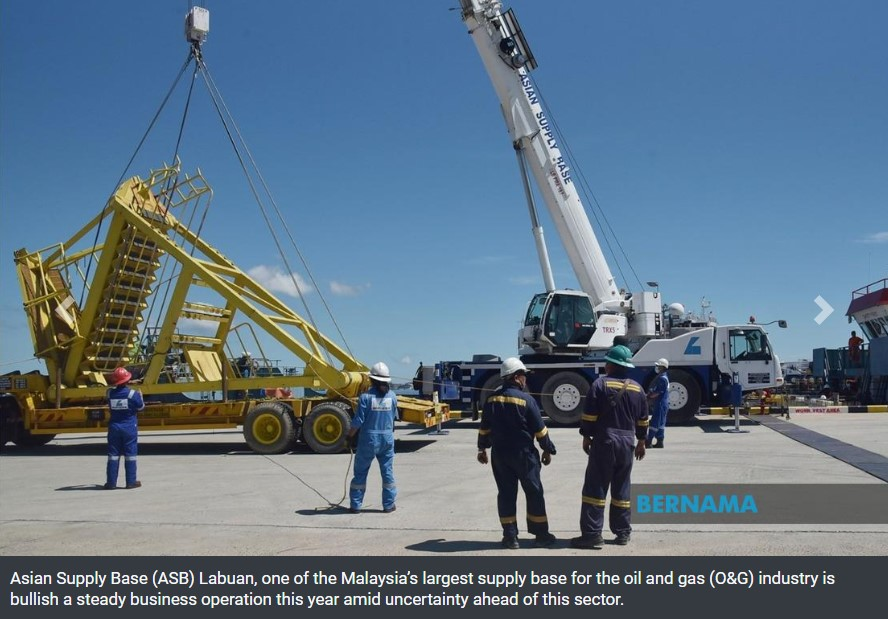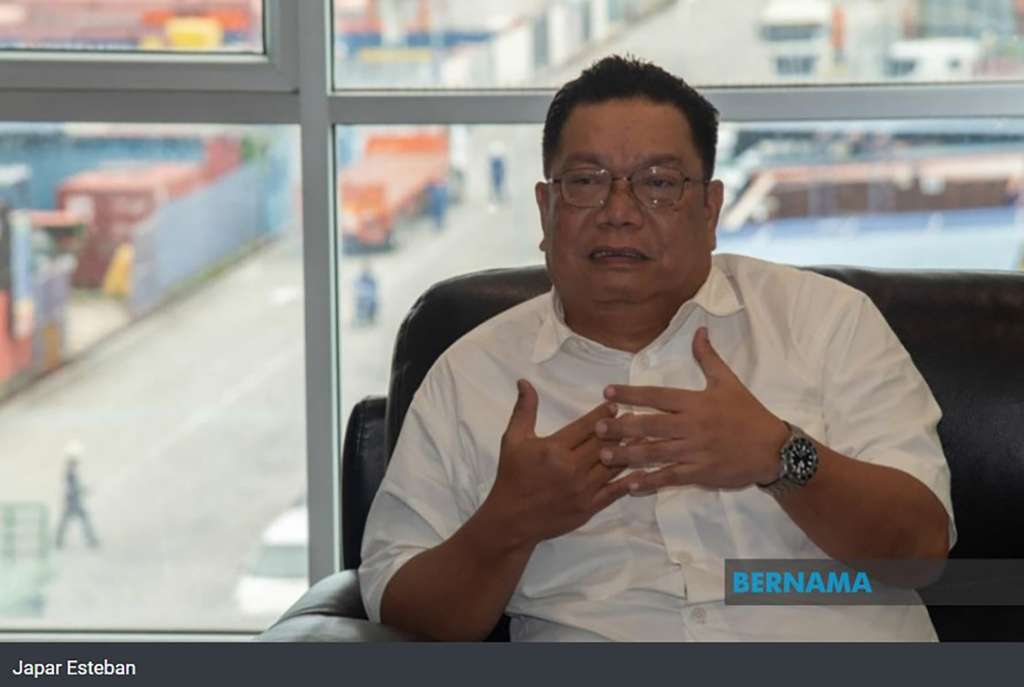 LABUAN: Labuan-based Asian Supply Base Sdn Bhd (ASB), one of Malaysia's largest supply bases for the oil and gas (O&G) industry, is bullish on its prospects this year, backed by its steady business operations despite uncertainties ahead in the sector.
ASB chief executive officer Japar Esteban said all the O&G-related Malaysian and multinational companies are still operating normally and oil drilling works are still being carried out via ASB's base.
"We are optimistic about the steady business operations momentum despite numerous speculations about the uncertainty of the O&G industry this year," he told Bernama.
Japar said a total of 88 oil and gas-related international and domestic companies are currently operating in ASB's operation hub with 16 of them being petroleum arrangement contractors and the remaining 71 non-petroleum arrangement contractors.
ASB will continue to deliver expectations without being affected by the uncertain situation, he added.
He cited the RHB Investment Bank Research's analysis that the O&G industry's outlook is anticipated to stay stable while oil prices have made a respectable comeback as of the end of September 2022.
Japar said companies with exploration interests, including Hibiscus Petroleum Bhd and Dialog Group Bhd, as well as some petrochemical firms, such as Petronas Chemicals Group Bhd, would immediately benefit from the recovery in oil prices.
"Indirectly, the price recovery will encourage oil companies to maintain their operating and capital investment plans, which will benefit providers of upstream services.
"We are determined to offer ASB's experience and expertise to significant clients involved in upstream activities, including Petronas Carigali, Hibiscus Petroleum, PTT Exploration and Production (PTTEP), Kebabangan Petroleum Operating Company (KPOC), and others who are currently located in ASB's main base.
"After years of significant underinvestment, I anticipate that global exploration and production capital expenditure spending will continue to rise in 2023, maybe even approaching pre-pandemic levels," he added.
Japar said that ASB could become the preferred logistic service provider for O&G companies that undertake operations in the waters of Sabah, Sarawak, Brunei, and the Philippines.
"As part of our current efforts to expand and diversify the businesses and services offered at our base, we are looking into the possibility of becoming a commercial logistics service provider.
"Additionally, ASB is prepared to increase the size of its current 345-acre (139 hectares) base in line with the growing needs and demands of customers," he added.
Source:
https://www.bernama.com/en//news.php?id=2160647#.Y9oxrpIQ0t4.whatsapp